Develop the ultimate hair regrowth treatment
"What would happen if you could combine all of the most powerful hair growth ingredients into one formula?"
That's the question we asked ourselves exactly 18 months ago. Since then we've spent months researching, consulting, and testing. We finally narrowed our formula down to the 6 most potent active ingredients we could find.
We've also added a touch of magic with our proprietary Absorbigen Complex™, which improves results further still by enhancing the penetration of the active ingredients through the outer layer of the skin.
We only use ingredients scientifically-proven to work
Our ingredients have been tested through hundreds of independent clinical studies. They're proven to be effective for hair growth, especially when combined together. Learn more about our amazing active ingredients below.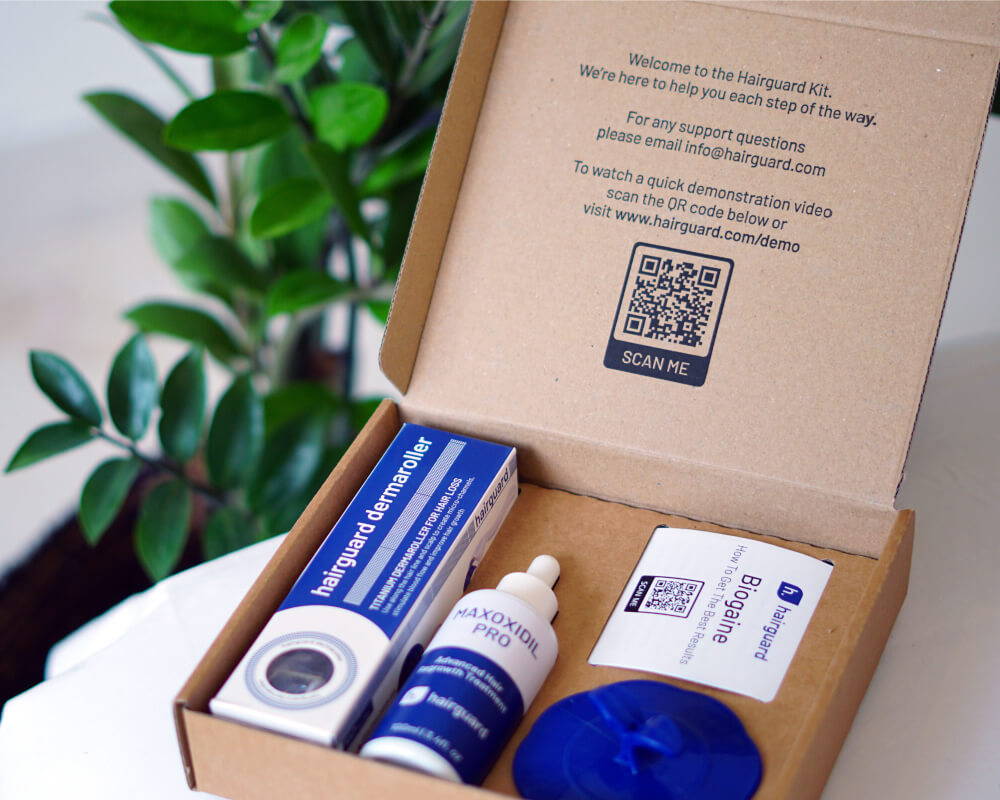 Maximise Your Hair Growth
Triple your results with the free Dermaroller and Scalp Brush
It's not often you can triple the effectiveness of a treatment with just a couple of tweaks. Yet that's exactly what Dermarolling has been shown to do for hair loss.
That's why we include it with your first order of Maxoxidil Pro for free. Oh, and you'll also get a free Scalp Brush too for exfoliating dead skin that hinders absorption of the serum.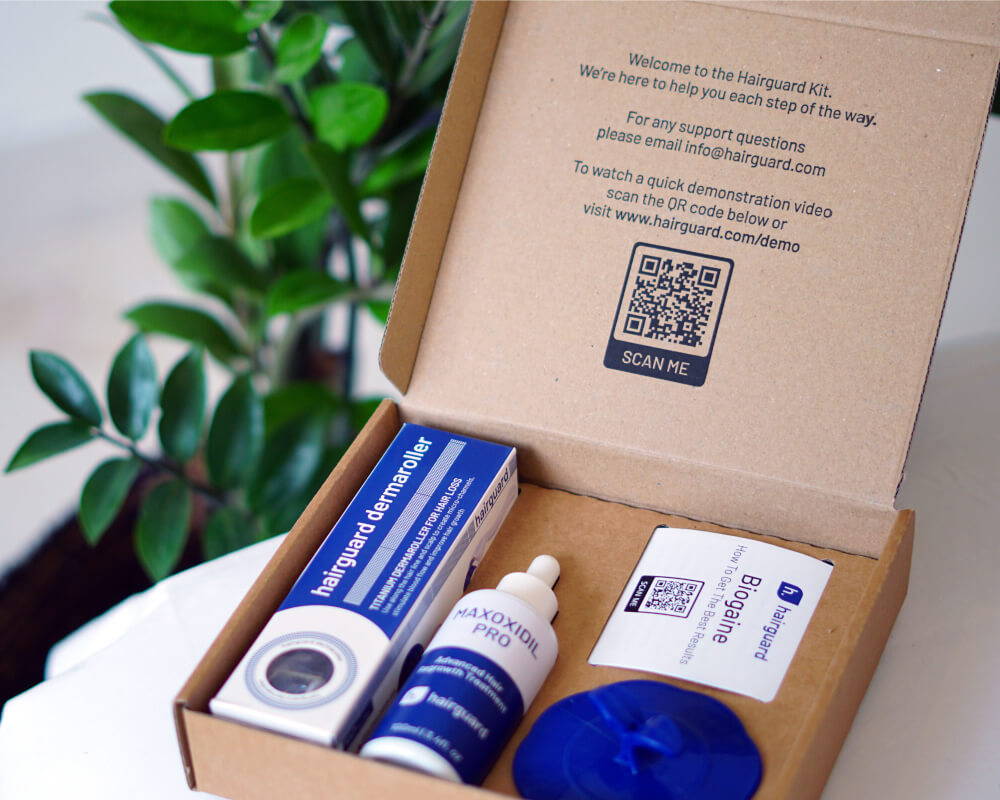 The World's Most Advanced Regrowth Topical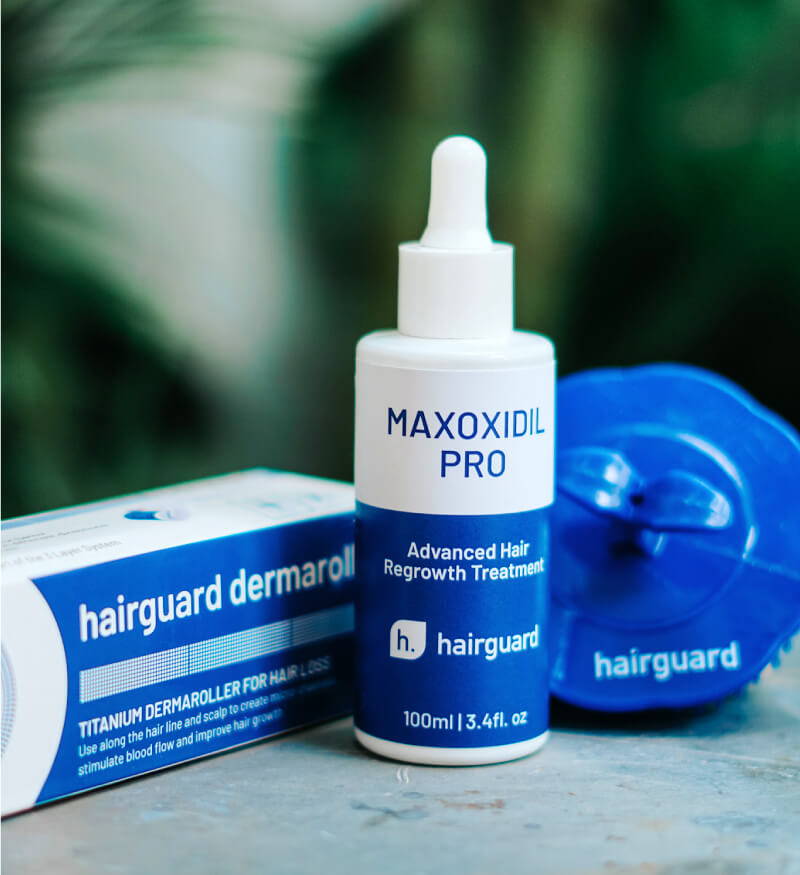 Easy to apply, dries quickly, non-greasy

6 active ingredients stimulate anagen (growth) phase

Topical finasteride blocks DHT directly at the hair follicle

Proprietary Absorbigen Complex™ enhances penetration

Triple your results with the free Dermaroller
Step 1:
Brush your scalp for 2 - 3 minutes each evening
Step 2:
Apply Maxoxidil Pro to thinning areas and rub in
Step 3:
Use the Dermaroller once per week
Deepak's Journey with the Hairguard System

"The results even after 4 months have really surprised me, given I'm over 40 with years of thinning. My very sparse crown has seen a noticeable thickening with similar thickening over my entire scalp. The protocol has been very easy to follow."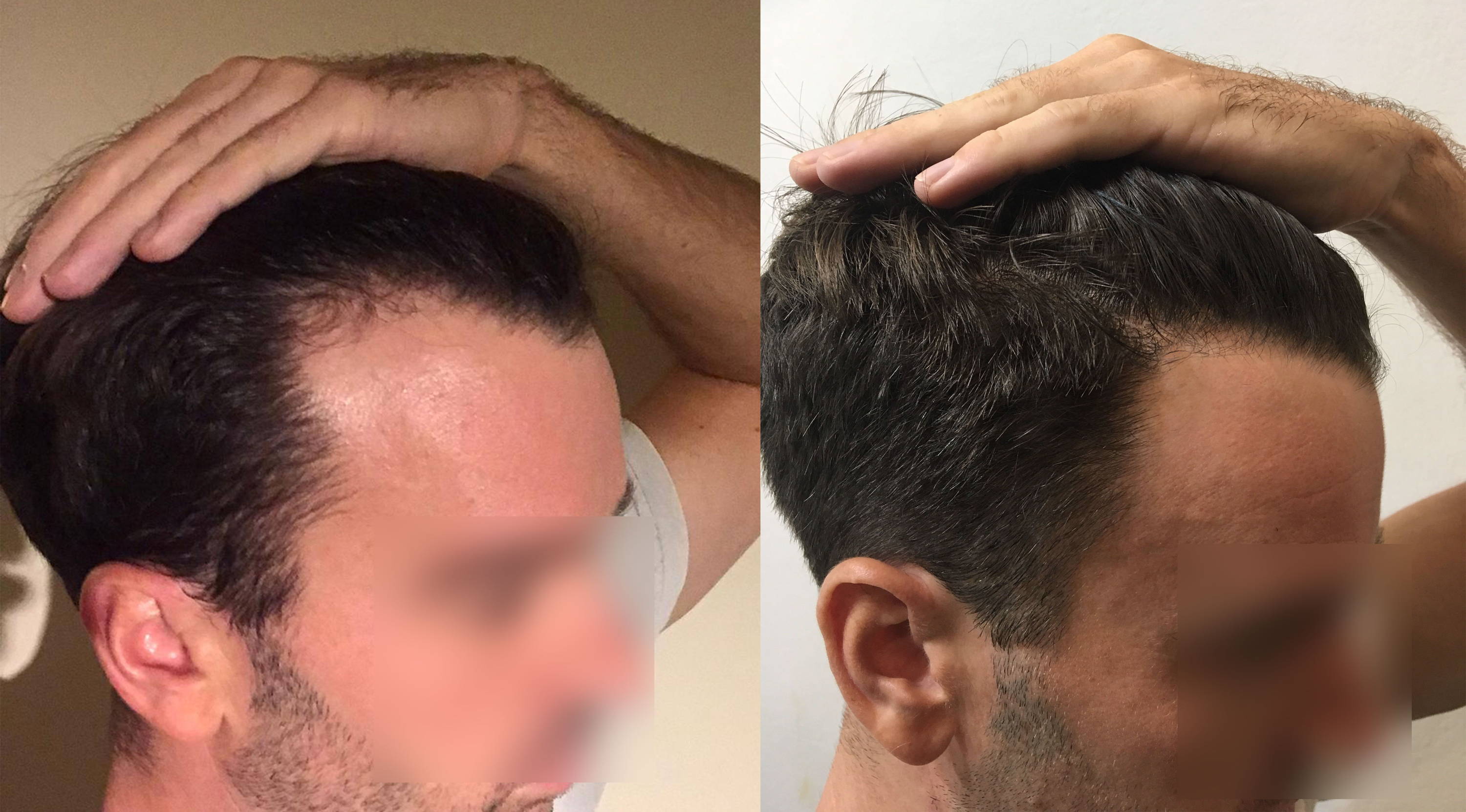 Timeframe: 8 Months
"After month 8, the lower and upper temple showed substantial new hair growth and the hairline density continued to improve, along with the overall quality of the hair."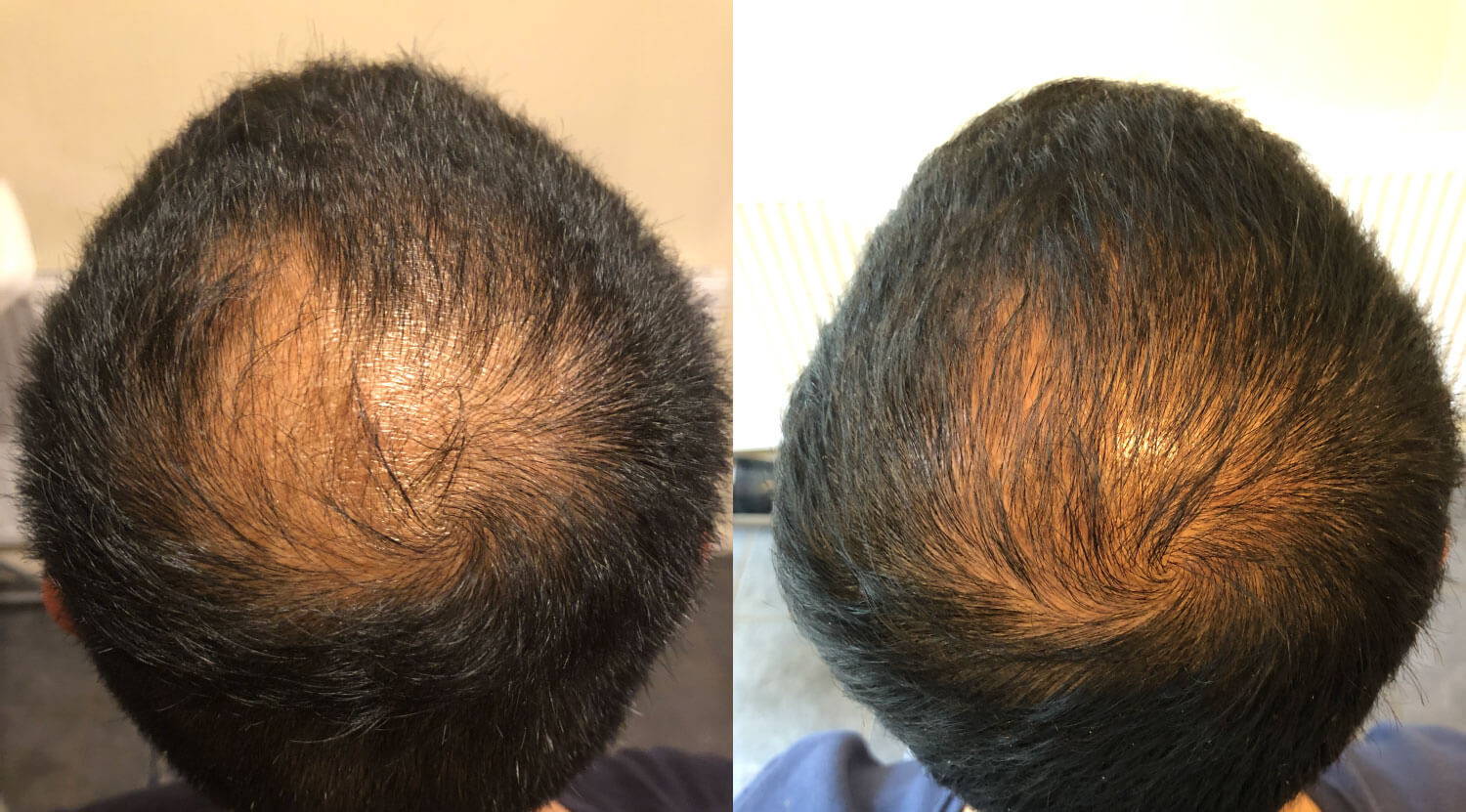 Timeframe: 4 Months
"The results after 4 months have really surprised me, given I'm over 40 with years of thinning. My very sparse crown has seen a noticeable thickening with similar thickening over my entire scalp. The protocol has been very easy to follow - particularly like the fact it's one application per day which means that you could apply at night and wash in the morning and go about your daily business without a greasy residue."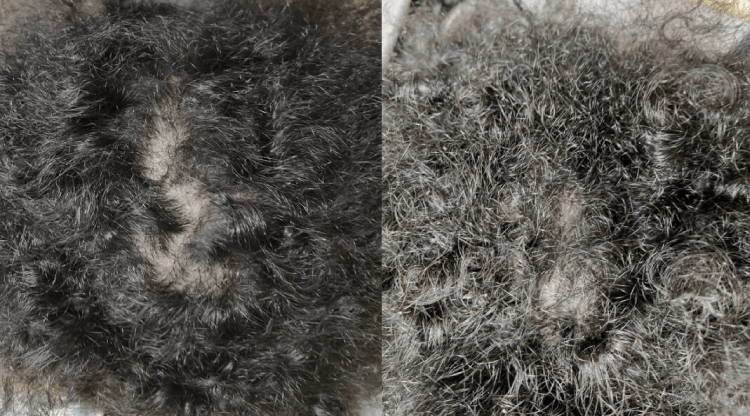 Timeframe: 4 Months
"I started using Maxoxidil Pro, the dermaroller and scalp brush as directed by the Hairguard team. After just 4 months I've seen a drastic increase in coverage and density over my crown. My front hairline is also moving downwards and my hair generally feels thicker. I've also noticed my scalp seems healthier and isn't as dry and itchy as before."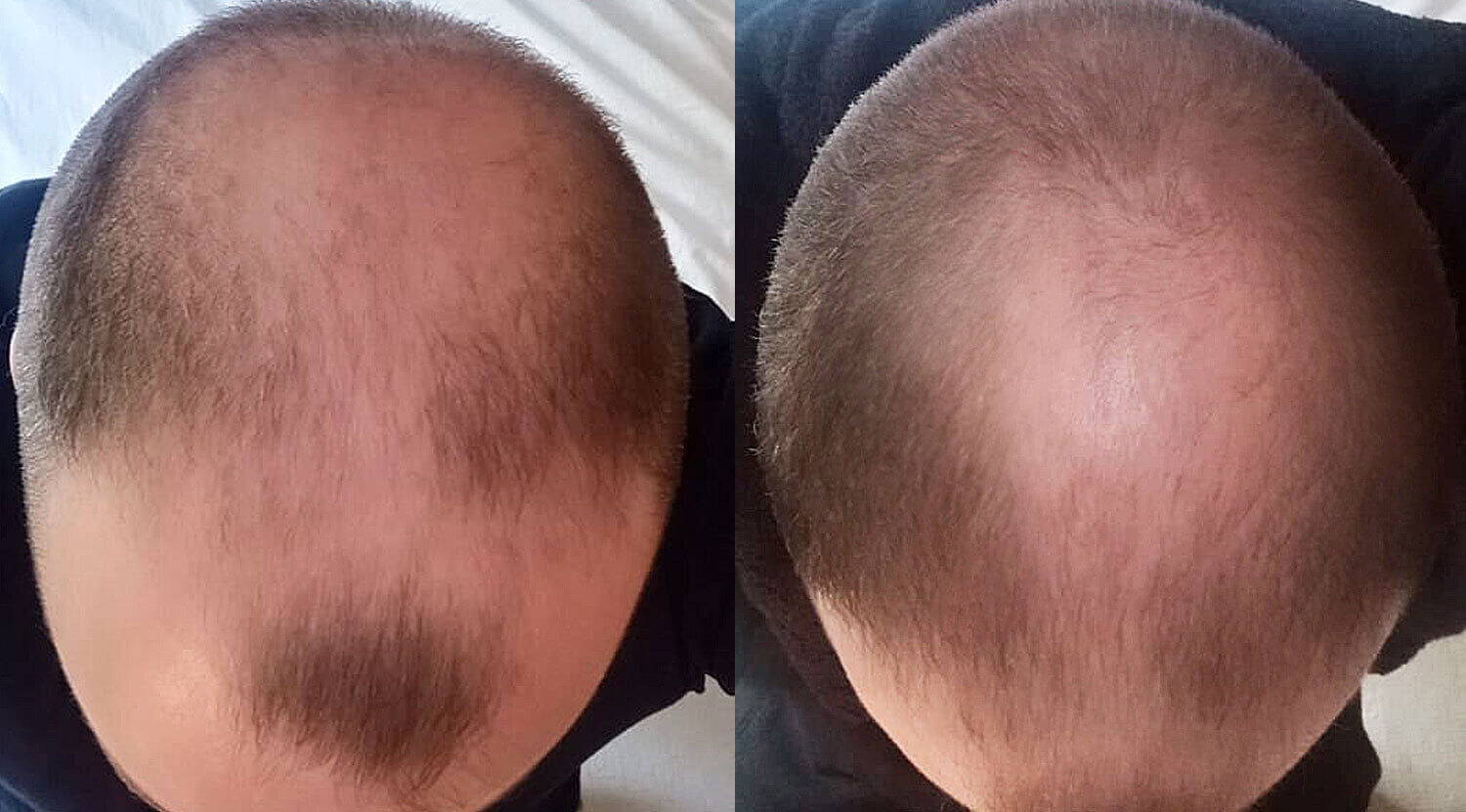 Timeframe: 6 Months
After 6 months Scott's overall hair coverage had improved tremendously. The crown area in particular made excellent progress.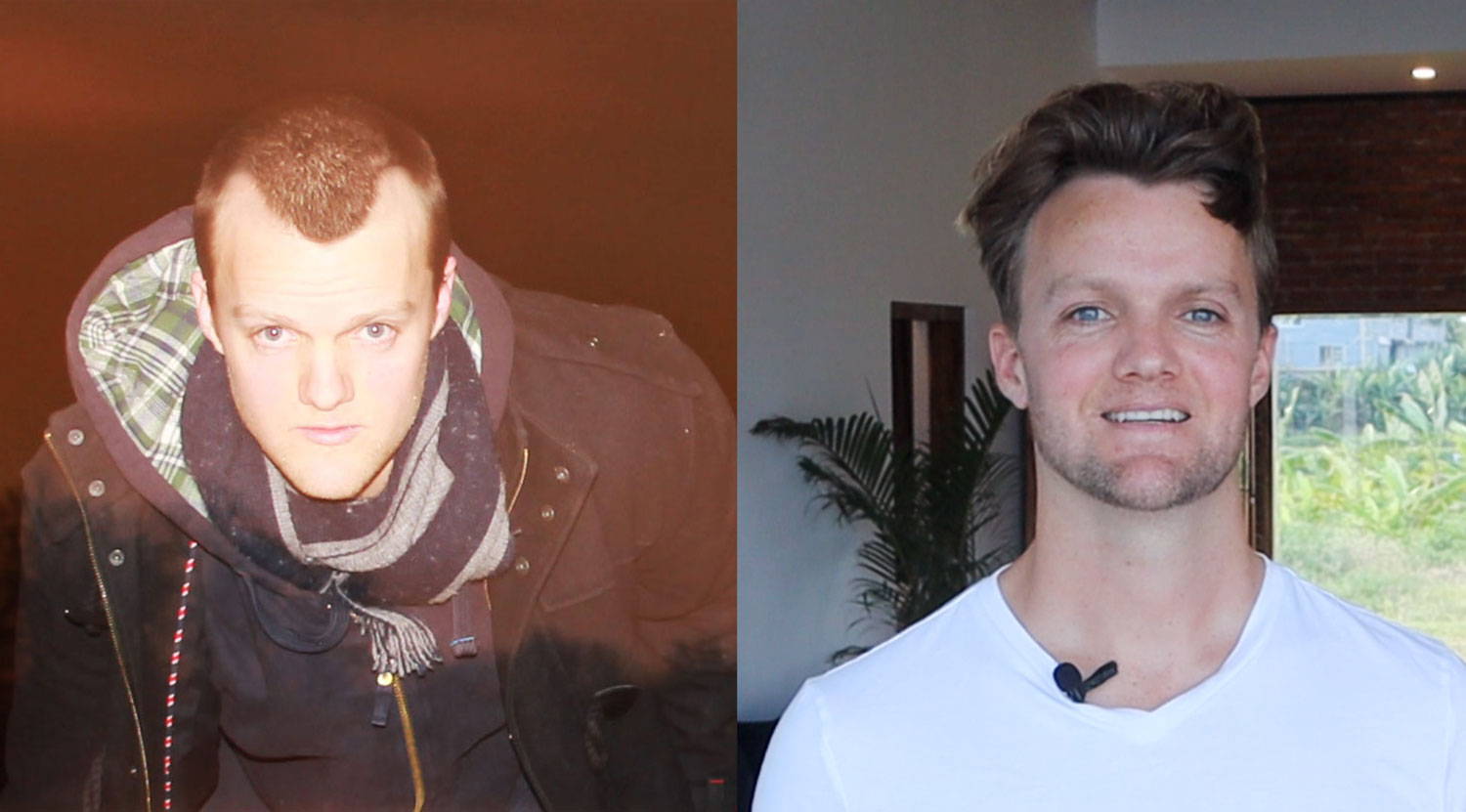 "We developed the 3-Layer System based on rigorous scientific research and years of testing. The results speak for themselves."
How long will it take to see results?
For the typical hair follicle to transition from resting to growth phase is 90 days, so you should begin to notice a difference within 3 months. However, results will be different for each individual.
Will Maxoxidil Pro work for my hair type?
Maxoxidil Pro was designed to stimulate hair growth for all hair types. And since the underlying cause of hair loss is the same for everyone with pattern hair loss, you should benefit from the product regardless of your ethnicity and hair type.
In general, you should be able to tell if Maxoxidil Pro is working for you after 3 months, but we recommend using the product for at least 6 months to get the most out of it.
Please note: Maxoxidil Pro is not suitable for women, or men with partners who are breastfeeding, pregnant, or trying to get pregnant.
What is the Absorbigen Complex™?
The Absorbigen Complex™ is a blend of fatty acids which help the active ingredients penetrate through the outer layer of the skin to the hair follicle. The Complex does so by gently increasing the permeability of the skin. This allows each ingredient to exert more of an effect, which in turn means you'll get even better results.
Are there any side-effects?
Maxoxidil Pro is a prescription-only treatment since some of the ingredients can cause side-effects in some people.
Although the chances of side-effects are rare, it is still possible.
The most common side-effects include irritation and headaches. If you have any side-effects please stop using the medication and contact Hairguard immediately.
What is the full list of ingredients?
Maxoxidil Pro contains the following ingredients:
Minoxidil, Finasteride, Melatonin, Tretinoin, Adenosine, Caffeine, Water, Alcohol, Oleic Acid, Linoleic Acid, Propylene Glycol.
How is Maxoxidil Pro different from other products?
Hair loss is an extremely complex disease that is very hard to stop. As such, most treatments fall short because they don't do a good enough job of fixing the underlying issues.
On the other hand, Maxoxidil Pro uses sophisticated, scientifically-proven ingredients to stimulate hair growth and block DHT simultaneously. We also provide a free Dermaroller with your order to help reverse fibrosis and stimulate tissue repair. This is something you don't get with other treatments as standard.
We're here to help you. Chat with our customer support team Monday - Friday.
You can also contact us via email:
info@hairguard.co.uk
Results You Can See And Feel Or Your Money Back - 100% Risk Free!
Maxoxidil Pro comes with our 180 Day Guarantee. So, if there's any reason you aren't happy with your purchase in the next 180 days simply let us know and we'll issue you a 100% refund on-the-spot .